The May 2017 issue of Fort Worth magazine has a wonderful article entitled "Hidden Fort Worth–44 Secret Things to Discover." I found the magazine at Fort Worth's Central Library, checked it out, and enjoyed the articles in the comfort of my home. Any one with a library card can check out all but the current month's issue of a magazine. I digress. Oh, well, thank you Jocelyn Tatum for all the useful information on art, food, drinks, and hidden gems in Fort Worth.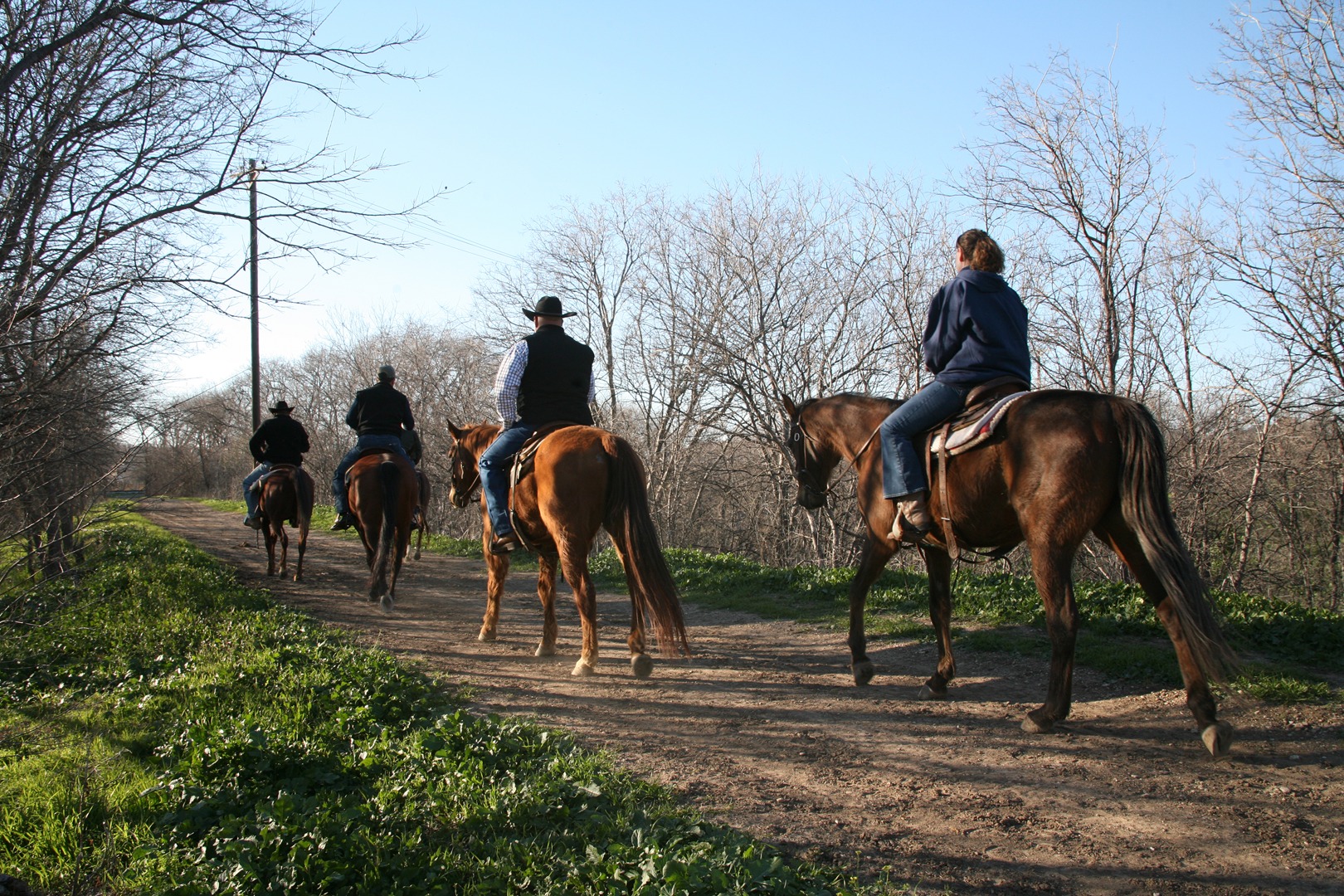 Who doesn't love riding a horse? Yes, nearly all of us. To enjoy horse back riding along the Trinity River is a snap. The rides are run by the folks at the Stockyards Stables, 128 E., Exchange Avenue, Suite 300. The views of downtown Fort Worth's skyline are outstanding. Participants do have to be older than 11 to go on either a 30-minute ($40) or 60-minute ride ($70).
As far as I know, just one set of naturally occurring waterfalls exist in Fort Worth. They're called Airfield Falls and are located at 200 Pumphrey. Public access to the trailhead that leads to the falls was opened in April. You'll want to take along your walking shoes.  With all the nice weather we've been enjoying, it's time to get outside and thank Mother Nature.
Annie Ambles along the Trinity River on a trusty steed and savors Airfield Falls